About Us
President's Greeting / Corporate Philosophy
President's Greeting
Creating the Future with Membrane Materials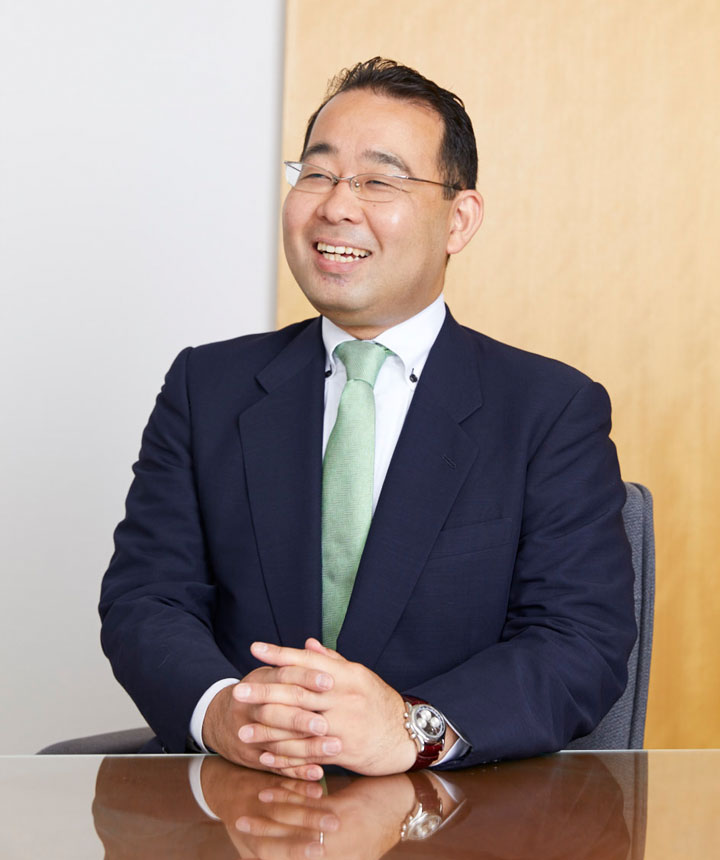 Hard materials such as concrete and steel frames have been adopted as the traditional mainstays for architectural structures mainly due to their universality. The tremendous damages caused by the Great Hanshin-Awaji Earthquake (1995) and the Great East Japan Earthquake (2011) generated the need for a new class of safe, lightweight architectural materials with superior toughness and flexibility to withstand earthquakes.
Much of Japan's current infrastructure that has endured since the Showa Period (1926-1989) is dilapidated. Replacement with safe, earthquake-proof infrastructures is long overdue.
HIRAOKA & CO., LTD. has a history of providing various types of strong, light-weight materials for pavilions, circus tents and other structures, by combining fiber base materials with polymeric materials.The perpetual challenge we face in material development is being able to guarantee durability, a keystone property for architectural materials. After more than a century perfecting our product development, we have overcome the challenge by creating a new membrane material for architectural application.
Our mission is to continue using our evolving performance capabilities and technologies to release products that meet the needs of society.
Toshifumi Hiraoka, President and Representative Director
Corporate Philosophy
As a manufacturer servicing wide-ranging fields focused on industrial materials, we strive to provide low-cost, high-quality products.
By making excellent use of technological advancements, we will meet future challenges by developing new products.
As an industrial material manufacturer known for its world-class technological capabilities, contribute to the development of the international economy.
Create attractive workplace environments that are founded on respect for all people.