Quality Control
Multi-layered quality control system for reassured manufacturing
In an effort to support numerous industrial fields, the essential characteristics of our Membrane Matrix products are quality stability, advanced durability and consistent safety performance. HIRAOKA promotes continuous improvement by rigorous process management, physical property control, standardized work processes, thorough quality education, rapid customer feedback, and a PDCA cycle aimed at superior quality control.
HIRAOKA's reputation for quality has been achieved through a multi-layered quality control system that is performed without compromise or omission.
Quality Policy
As a manufacturer of sheets for industrial materials, we adhere to a quality policy focused on improved customer satisfaction and our contributions to society.
1.Provide products that meet the requests of customers
2.Continuously improve our quality management system
3.Comply with all laws and regulations
Various Analysis / Measurements / Evaluation tests to ensure reliability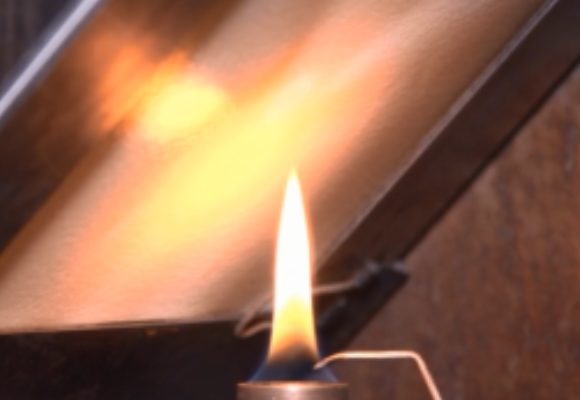 Tablet Test
Fire prevention standards vary by country and by application.
HIRAOKA inspects the flameproof capacity of its products in accordance with numerous standards applied for different purposes throughout the world.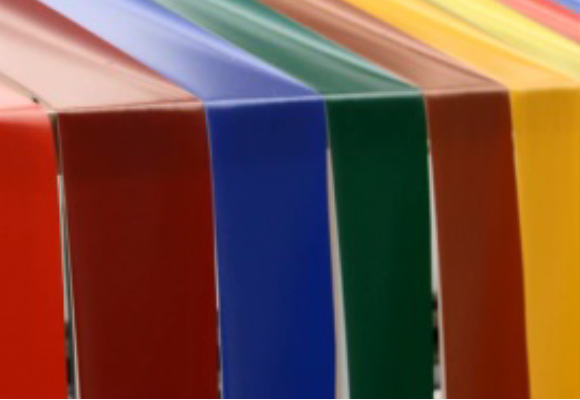 Exposure Test
By exposing a product sample to wind, rain and sunlight over a long period of time, we can examine any changes in its external appearance.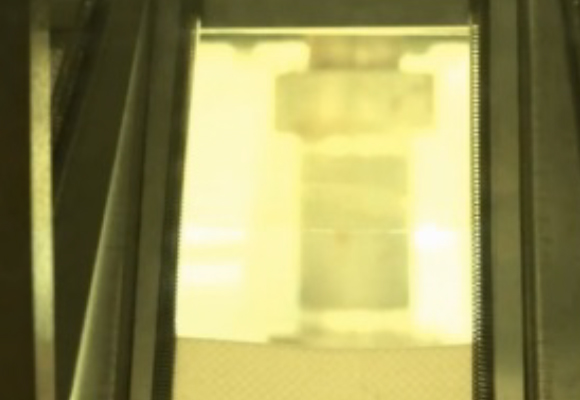 Accelerated Weathering Test
Using the Accelerated Weather Tester, findings comparable to those resulting from a few years of outdoor exposure, can be collected in a shorter time period.
Measurement of Physical Properties
Physical properties such as the strength and elongation of a product are measured.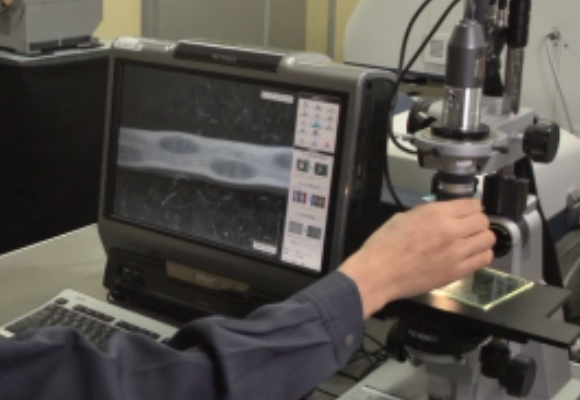 Analytical Instrument
Visually indiscernible changes of a product can also be scientifically analyzed using various analytical instruments.
ISSO9001 Certified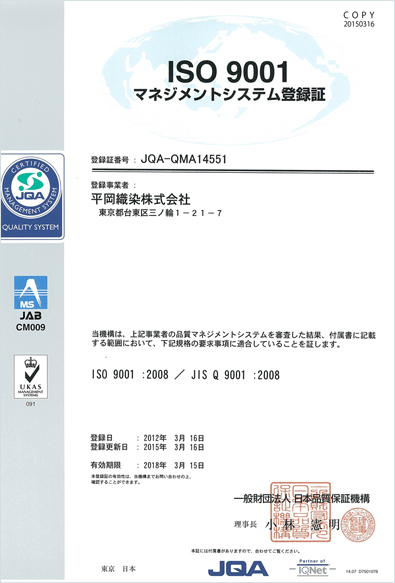 HIRAOKA & CO., LTD. obtained ISO9001:2008 Certification in March 2012. As a company that responds to the needs of its customers, together, we strive to implement changes and improve customer satisfaction. It is the goal of our management to find ways to contribute to society.